About Us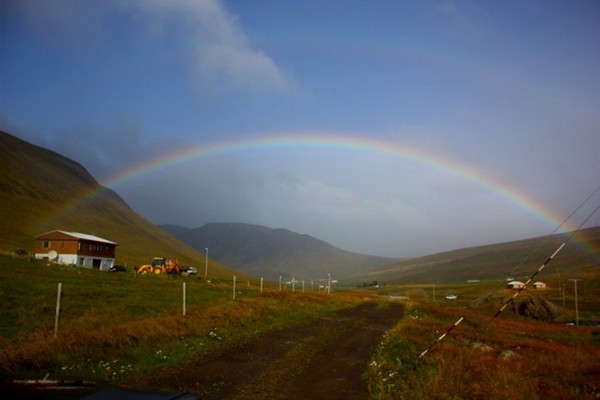 The farm Skeggsstaðir is in north-west of Iceland, between Blönduós and Skagafjörður. We are ca. 3 KM in the valley Svartárdalur. The salmon river Svartá runs throught Svartárdalur which is ca. 28 KM long. The community center Húnaver is in the valley, where you can get service like; camping, sleeping bags and food.

The year 1979 we moved from Reykjavík to the farm Skeggsstaðir. We had both sheep and horses, now we don´t have sheep, we have dedicated us to the horses. All our horses are raised at our land, we don´t put them on the highland pastures. They are raised at our own mountain/highland, where they train their skills, strength and get ready for life. Before we moved to Skeggsstaðir, the mares, who belong to our uncle before us, where more than less together with the mares and the stallions at Eiríksstaðir, where Guðmundur Sigfússon did live and breed his good horses. So, in the base of our horses are lot of pedigree from Eiríksstaðir, for example from Fengur frá Eiríksstöðum and other wellknown stallions.

Process of buying an horse from us:

You decide which horse you want to buy, we will send you our bank account to send the payment for the horse to. It usually takes 4-6 working days to come to our account. Then we will find out when the flight will be and book the horse on a flight whenever you want to have it over to you. The horse will be transported at your cost and you pay for the export when the horse arrives in your country. Taxes/tolls in your country are not included in export cost. Included in export price is; transport from us to the exporter, vet.test (x-ray cost extra), horse-passport, all paperwork in Iceland, transport to the airport and the flight. To see how much the price is in your currency, please use this webpage; where you can easily change the Icelandic krona to any currency you want.

See our other webpage there are many photos and infos on all our horses, always new photos coming in. If you are looking for something specific in a horse, and you don´t find such horse among our horses, tell us your disires (like; color, pedigree ect.....and last but not least price idea) and we will do our best to find such horse for you, as long as the requirements are realistic.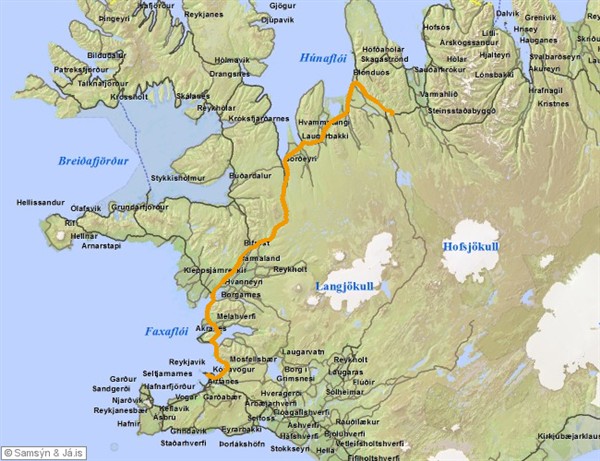 The road from Reykjavík to our farm Skeggsstaðir.
Today's page views: 154
Today's unique visitors: 25
Yesterday's page views: 188
Yesterday's unique visitors: 41
Total page views: 163057
Total unique visitors: 26151
Updated numbers: 11.12.2023 12:50:46